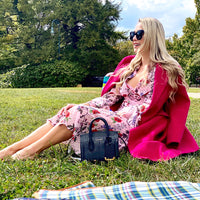 Limited Monthly Selection
Each month we feature a limited selection of hand picked, guaranteed authentic merchandise. Styles and availability will vary depending on the day - be sure to check back often before your dream bag is gone!
Looking for something in Particular?
Send us a quick message detailing what you are looking for and we will be sure to keep an eye out for it!